Compounding area
Two robotic arms.
12-port carousel for the vials in use.
Preparation bay for up to 8 infusion bags, cassettes, or elastomeric pumps.
Syringe holder for up to 8 syringes.
Syringe capping station with 4 capping positions.
Holding area for up to 10 partially used vials.
Gravimetric device for in-process weighing.
Two peristaltic pumps for diluent filling and reconstitution.
Two cameras for syringe and vial identification, respectively.
Barcode reader for product identification.
A touchpad for loading validation parameters.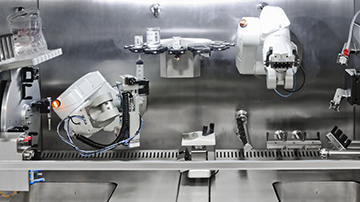 Supported materials
Vials: All vial sizes from 0.5 to 100 mL.
Syringes: Luer lock syringes (1, 3, 10, 20, & 50 mL).
Final containers: Infusion bags, syringes, elastomeric pumps, & cassettes.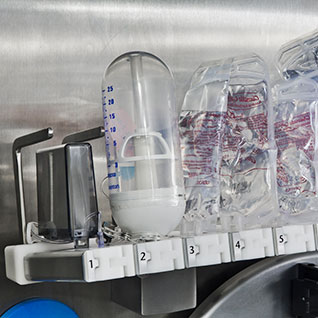 Installation requirements
KIRO® Oncology dimensions (W x D x H): 6.9 ft x 3.7 ft x 7.3 ft. / 2100 mm x 1072 mm x 2235 mm.
Minimum clearance: 3.5 ft (front) x 2 ft (right) x 1 ft (left) x 1 ft (back). / 100 cm (front) x 60 cm (right) x 30 cm (left) x 30 cm (back).
Weight: 2660 lb (1200 kg).
Area floor load rating ≥ 133Ib/ft2 (650Kg/m2).
Exhaust duct: 0,66 ft diameter < 21,000 cubic feet/hour.
Power: 120VAC ± 10%, 60Hz, 3kVA, 25A or 230 VAC ± 10%, 50Hz, 3kVA, 13A).
RJ45 Ethernet port.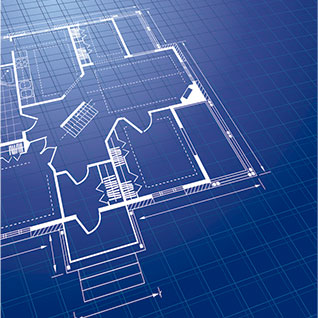 User interface area
User touchscreen interface.
Gravimetric device to double check weighing.
Barcode reader for product identification.
Two label printers (bags and syringes).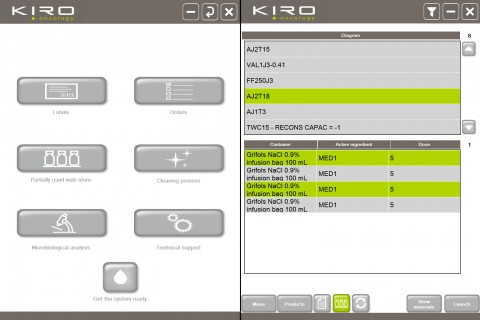 Air treatment area
ISO 5 compounding area.
Environmental protection by HEPA exhaust filter and negative pressure in recirculation chamber.
User protection by enclosed compounding environment under negative pressure.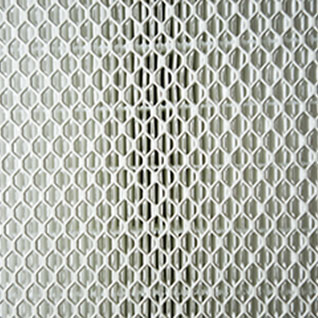 Waste area
Two waste disposal units.
Two additional Bag-In Bag-Out filters for air cleaning before recirculation.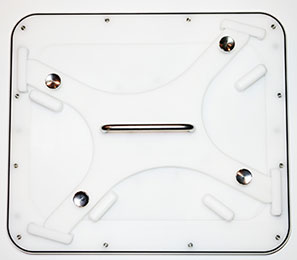 Implementation plan
Preinstallation assessment.
Delivery, assembly and startup.
Device qualification: Installation, integration, operation and performance qualification.
Development of enviromental monitoring program.
Personnel training and qualification.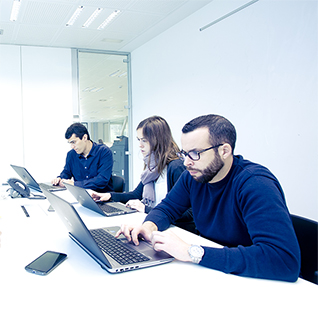 More about KIRO Oncology
Pharmacy Compounding Device listed in FDA databases as a Class II device under 21 CFR 880.5440, Product Code NEP. FDA Device Listing Number D244880.
UL certified for compliance per:
IEC 61010-1:2010 Third Edition, Safety requirements for electrical equipment for measurement, control, and laboratory use – Part 1: General requirements
EN 61326-1:2006  Electrical equipment for measurement, control and laboratory use.  EMC requirements.  Part 1:  General requirements
UL Listing File number E468972.